Orgatec 2018
Dec 18, 2018
by Inova Contracts
229 views
What sort of environment will the work culture of the future need? How can freedom and structure be given equal space? With a central theme of "culture@work" ORGATEC 2018 presented visionary concepts for the whole world of work.
Every two years Cologne in Germany hosts the ORGATEC design exhibition, showcasing the new trends in the office workplace. Inova was excited to attend the event and below are some of our highlights.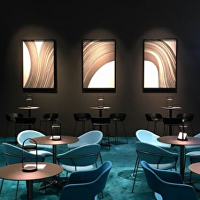 We saw some products that looked familiar:
The Boxie pedestals and Jazzy chairs by Pedrali
Soft Work seating systems by VITRA
Stacy stackable chair and Cila Go work chair by ARPER
Office layouts and multifunctional workspaces support a collaborative work culture and state-of-the-art information and communications technology promotes creativity and networking, and so the furniture used needs to support and encourage the coming together of minds, but at the same time encourage expression of the self in a modern approach to culture in the workspace.
The key trend we identified at ORGATEC 2018 are the desire for flexibility - to communicate and collaborate wherever you might be, to rethink the whole environment to allow for quality time away from the work desk. Modular seating, booths or meeting pods seemed to be the new way of increasing meeting productivity, while other exhibitors showcased their solutions to balancing the acoustics in ever expanding open workspaces.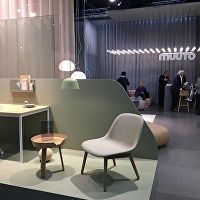 Scandinavian brand Muuto had a lovely stand at the show, inspiring visitors to look at the workspace furniture beyond it's functionality and as a means to spark creativity and innovation. If you would like to read more about their design philosophy and their newest collections, visit their website here.
ORGATEC 2018 impressively demonstrated how leading international trade fairs position themselves successfully: it addressed relevant issues emotionally and provided a whole sector with new sources of creative inspiration. "ORGATEC has successfully transformed itself from being solely a product showcase to an issues-focused business event," said Katharina C. Hamma, Chief Operating Officer of Koelnmesse. "With its first-class event and congress programme, ORGATEC succeeded in firmly embedding the sociopolitical importance of modern working worlds in decision makers' thinking," she added. The new concept was very well received by trade visitors: with more than 63,000 trade visitors, ORGATEC 2018 achieved an increase in visitors of over 15 per cent.
Visit the ORGATEC website here to read more about the 2018 trade fair and future events.